Selling your home can be a daunting task, especially when you're trying to list among literally thousands of other offerings, like the market for Raleigh real estate. Although the market still favors sellers, with far more buyers seeking homes than homes available, it's still a competitive landscape. Raleigh has historically been one of the top real estate markets in the country, and that doesn't seem to be changing anytime soon.
To make sure your property stands out from the crowd, there are many things to consider, from preparing your home for sale to negotiating with potential buyers. That's why it's essential to have a solid plan in place before you start the process. In this blog post,
Spotlight Realty
will provide an overview of the home selling process and offer some tips to help you sell your Raleigh home quickly and efficiently!
Start by tidying up
Start by tidying your home, ensuring everything is sparkling clean and there is no clutter or personal items to be found. This will help potential buyers see your home as a blank canvas they can easily envision themselves living in.
To clean and declutter, start by:
Thoroughly cleaning every room, including the floors, windows, and surfaces

Donating or selling any unwanted items

Packing up personal belongings like family photos and mementos
It's also a good idea to hire a professional cleaning company to come in and do a deep clean before you show the home to potential buyers. This will take a lot of stress off you and will ensure that your home is in top shape. Cleaners who specialize in prepping homes for the market have the right knowledge, experience, and tools to ensure your home is pristine from top to bottom.
Address any known issues
Once your house is clean, depersonalized, and clutter-free, the next home selling tip suggests you address any known issues with the property. This could include making minor repairs, such as painting, replacing door knobs and cabinet pulls, or updating fixtures. It could also involve more significant fixes like upgrading your water heater or roof if they are nearing their expected end-of-life.
For painting, use light, neutral colors to help make a space feel larger and more inviting. For hardware like doorknobs and cabinet pulls, you may be surprised by how much of a difference they can make to the look of a room. Don't be afraid to mix knobs and handles to create visual interest in the kitchen and bathroom, just be sure they complement each other.
As for more significant fixes, you'll want to have your home's exterior elements, like the roof, siding, and windows, inspected for signs of wear and tear. You'll also want to have your home's air conditioner, furnace, and water heater serviced to ensure they are all in good working order. If any of these elements are within two to five years of their expected end of life, you may see a higher offer from buyers if you replace these before selling.
Update your curb appeal
You must make a good first impression on potential buyers, starting with boosting curb appeal. This means ensuring your lawn is trimmed and free of debris, flower beds are weeded and mulched, and walkways and driveway are in good repair. You may also want to consider adding a fresh coat of paint to your front door and shutters or even planting some colorful flowers to add a pop of color. By taking the time to update your home's curb appeal, you'll be sure to make a great first impression on potential buyers!
Hire a professional inspector and make any final repairs
The next suggestion is to hire a professional inspector to thoroughly inspect your home. This will help you to identify any lingering issues that need to be fixed before listing your home for sale. Once the inspection is complete, make any final repairs needed so buyers can feel confident they are purchasing a high-quality home.
Set the stage and hire the important players
Now that your home is in tip-top shape, it's time to set the stage with the help of important players like a professional staging service, photographer, and listing agent!

Work with a professional staging service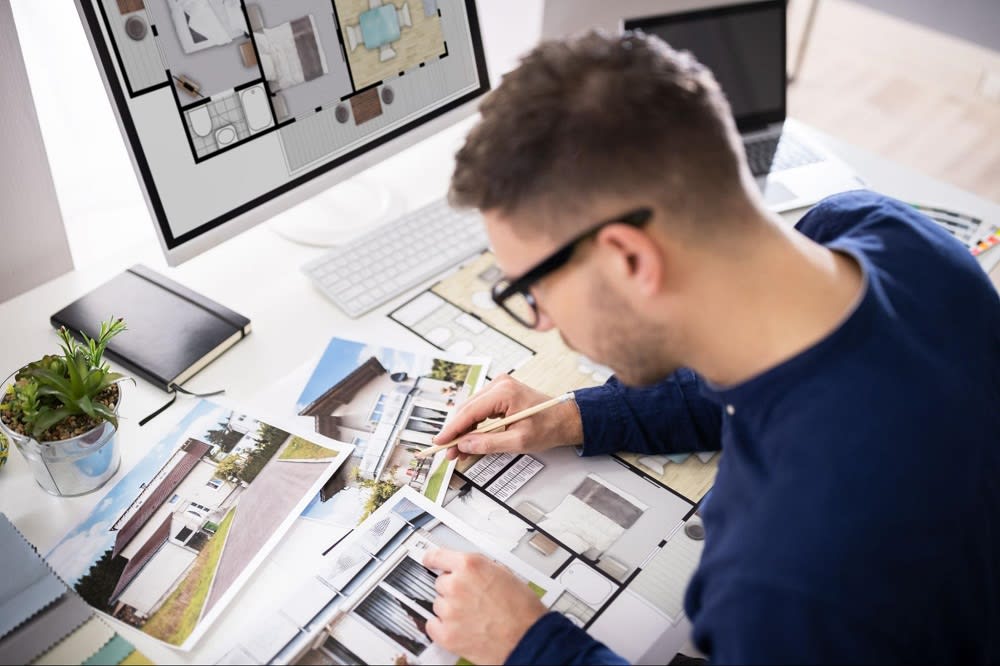 Hire a professional staging service to set the stage in your home before showing it to prospective buyers. This will help ensure your home is presented to potential buyers in the best possible light. The staging service will work with you to determine the best way to arrange your furniture and decor so buyers can see your home's full potential. They can also provide rental furniture and decor to help your home look its best!
Have photos and videos professionally taken
In addition to working with a staging service, you should also hire a professional photographer. High-quality photos and video tours are essential for attracting buyers online. A professional photographer will be able to capture your house in its best light and show off all its best features, which is vital since most buyers start their home search online. Using professional photos and videos in your listing will capture buyers' attention and help them see your home as their future home.
Hire a listing agent
Of course, the most important tip for any home seller is to work with an experienced listing agent who can help you choose the right price for your home, help you prep it, and market it to your ideal buyers.
Work with Spotlight Realty
When you're ready to take the next step, reach out to the experienced Raleigh real estate experts at
Spotlight Realty
for guidance. This team is prepared and eager to help you sell your home so you can move on to whatever's next.